About
---
Educator, Communicator and Teacher Trainer. she is currently a Doctoral student in the Media Literacy research line in the Communication Doctoral program at the University of Huelva. Her background combines experience as a secondary school teacher, researcher and coordinator, leading curricular change processes in formal and informal educational settings at the international level.  Her current work in the European project A Chance for Change  includes participating in the construction of e-courses for youth workers using media literacy and restorative justice to tackle gender based violence. She is passionate about the inclusion of media literacy in the classroom and in the school community as a whole.
Publications
---
Currículum Alfamed de Formación de Profesores en Educación Mediática
---
Amor Pérez-Rodríguez, Arantxa Vizcaíno-Verdú, Antonia Ramírez-García, Mónica Bonilla-del-Río, Ignacio Aguaded, Águeda Delgado-Ponce, Daniela Jaramillo-Dent, Vanessa Matos Dos-Santos, René Zeballos, Andrea Villarrubia, Natalia González, Ángel Hernando-Gómez, Paloma Contreras-Pulido, Sabina Civila, Armanda Matos, Simona Tirocchi, Yamile Sandoval, Diana Rivera-Rogel, Carolina Ávalos, Morella Alvarado, Iván Sánchez-López, Luis-Alberto Monge, Maricel Etchegaray, Irina Salcines, Lucy Andrade-Vargas, Karina Picado, Javier Tarango, J. Machin-Mastromatteo.
---
I Aguaded, D Jaramillo-Dent, A Delgado-Ponce, 2021
---
TikTok y el nuevo reto de influencia para las marcas
---
P. De-Casas-Moreno, D. Jaramillo-Dent, A. Vizcaíno-Verdú
---
Influenciar para construir las sombras de la realidad: Youtubers e influencers en la era postdigital, J. Gil Quintana, B. B. Castillo-Abdul, Sindéresis, 2020
---
View all
Projects
---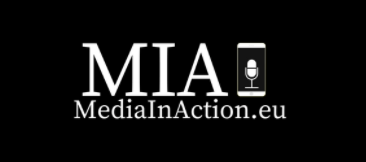 ---
Media in Action is a project in educator training in media literacy and storytelling.
---